People from across Florida who live and work along the Gulf Coast are exposed to hurricanes, particularly in the months of June to November. And since this US state is home to many hurricane survivors, it is no surprise that emergency medical services facilities are essential to help Florida residents who become ill or injured in a hurricane.
Read more as we are going to tackle the importance of field hospitals during and after a hurricane in today's post and learn how these medical facilities function in times of devastating natural disaster like a twister.
Field Hospital Defined
A field hospital is essentially a temporary medical facility that is deployed at the onset of a sudden natural disaster such as a hurricane. These mobile tents are self-contained and self-sufficient with:
At least 10 beds
A functioning operating room (OR)
A laboratory with diagnostic equipment (ex. X-ray)
A full staff of medical personnel
Basically, field hospitals are being used to supplement or even replace the local medical hospitals and provide the necessary emergency medical & surgical care to the affected population.
Also, these tents are set up in the event that the local hospital is damaged, destroyed, or overwhelmed with patients so that everyone will receive the kind of medical care that they need. In addition, these facilities are necessary when the disaster occurred in far-flung areas where immediate emergency and medical care may not be possible.
How Do These Makeshift Medical Facilities Serve The Community In A Hurricane Disaster?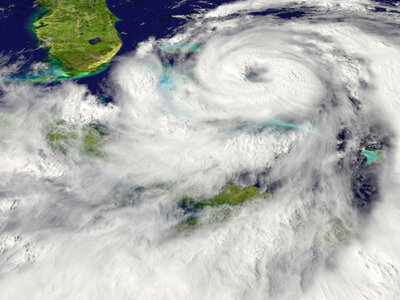 1. Providing Immediate Medical Assistance To Sick And Injured Individuals – A hospital tent can be likened to a military field hospital, which is a gold standard in this kind of facility. To be specific, these mobile hospital tents are deployed to provide rapid medical treatment to people, especially those who are critically injured because of the hurricane, which is an expected possibility in these kinds of situations.
In the same way, these facilities also aim to provide ample medical care to those who are sick since they also need medical assistance along with patients who got hurt or wounded from the storm.
2. Act As Substitute To Damaged Medical Facilities – The destructive force of a twister can also affect local hospitals to the point that the structural integrity of their buildings is compromised. Also, this can lead to a lack of utility services (electricity, water) which may force the staff to evacuate patients.
That is why mobile hospitals are deployed in strategic locations to ensure sufficient medical care is maintained and to address the influx of incoming patients who are affected from the twister.
3. To Address Critical Emergency Cases And Serve As A Temporary Facility While Damaged Installations Are Being Reconstructed – Last but not least, field hospitals are designed to provide first-line and life-saving stabilization services to those who have experienced critical trauma. Speed is critical when talking about providing medical care to patients, because every second wasted can increase the possibility of death.
Moreover, mobile medical tents also serve as temporary facilities to accommodate patients, especially in metropolitan areas, while the local hospital is being reconstructed to ensure sufficient medical services until the local hospital is ready to be used again.